The Rose Weasley Chronicles are a fan fiction series written by
Cathylove.
It is based on many of
J.K.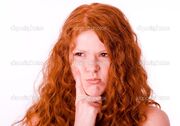 Rowling's
characters, but a few characters are OCs. The story is told in the perspective of
Rose Weasley
, Ron and Hermione's daughter when she starts Hogwarts. Rose is sorted into Gryffindor with her cousin
Al Potter
and new friends
Scorpius Malfoy
and
Lea Hoppkins
. There are plans for a sequel, but the writing and release time are unknown.