This is about the Scorpius Malfoy from the Rose Weasley Chronicles by Cathylove. For Cannon infomation, go here.
Scorpius Hyperion Malfoy is the son of Draco and Astoria Malfoy and their eldest and only child. Scorpius met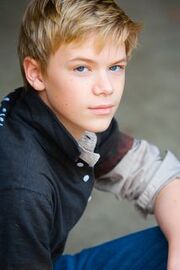 Rose Weasley
on the Hogwarts express and Rose introduced him to
Al Potter
and
Lea Hoppkins
when they got to Hogwarts. Scorpius saved Rose from
Regiline
at the end of the year.